Ayush Ayurveda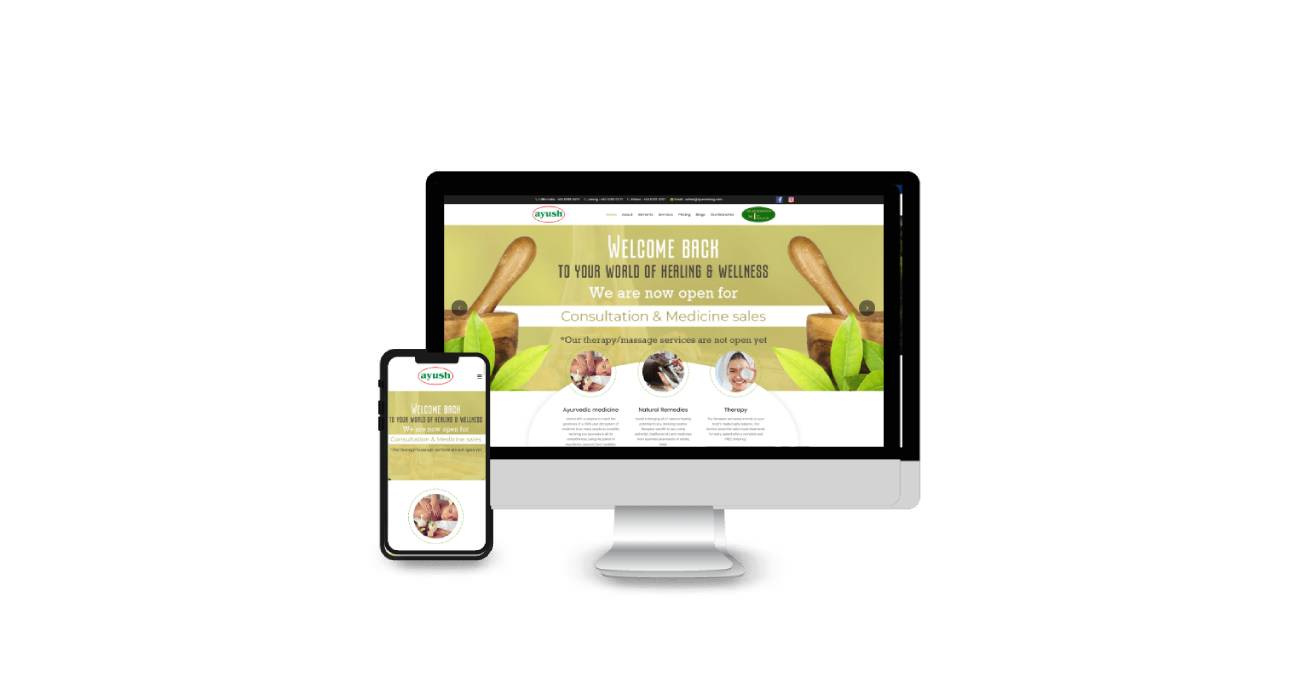 Challenges
With great love and passion towards Ayurveda and vigor to help the people around him, Dr. Ajith has built an empire in Singapore. Standing as a leading Ayurvedic brand in Singapore, Ayush Ayurveda has become one of people's favourite brands.
Our Accomplishments
Ayush Ayurveda was facing a tough competition in the market. The client in spite of having a strong presence offline, wanted a defined, strategized and long lasting online presence. As the focus was more on organic growth, rapid increase through paid ads was a secondary option.
Our Strategy ans Accomplishments
Keeping the client's need in tact, our efforts were primarily focused on working on the SEO and bring the website on the first page of the Google SERPs. With the same goal, we were able to achieve 1st rank for Ayurveda and Ayurvedic related keywords.In the meantime, in order to increase the lead count for the client, we ran paid campaigns on Social Media and Google Search Ads. The result that we achieved was remarkable. We have 5000+ leads, as good as 33.33% CTR and 20,000 Clicks so far.