July 06, 2023
Role of Digital Agency in Singapore
Digital initiatives and accomplishments are going on all around the world for some businesses and others. The market in Singapore is always blooming. One eye of all marketers is always on Singapore's flourishing trade.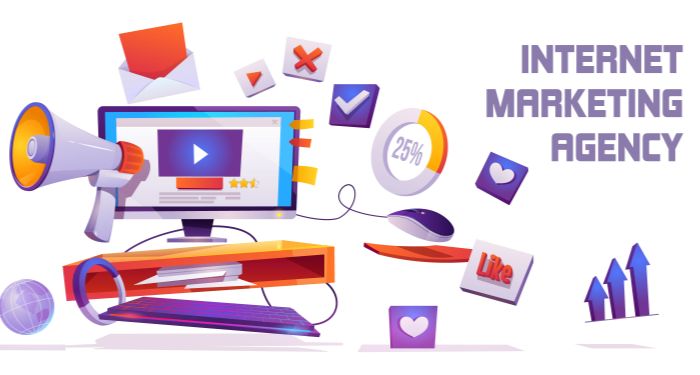 In today's digitally-driven world, businesses in Singapore are recognizing the importance of establishing a strong online presence to stay competitive and reach their target audiences effectively. Let us now see how invaluable the role of a digital marketing agency in Singapore is, how they shed light on the services they offer and how they help businesses navigate the ever-evolving digital landscape.
When you try to understand the Digital Agency Landscape in Singapore, you find that the Digital agencies here are specialised firms that assist businesses in developing and implementing digital strategies to achieve their marketing and business objectives. They are equipped with expertise in various digital channels and technologies, enabling businesses to leverage the power of the digital realm effectively.
The services offered by these digital agencies in Singapore are the following:
Web Design and Development: Digital agencies in Singapore excel in creating visually appealing and user-friendly websites tailored to a business's unique branding and objectives. They leverage the latest design trends, responsive layouts, and intuitive interfaces to enhance user experiences and drive engagement.
Search Engine Optimization (SEO): SEO is crucial for businesses aiming to improve their organic search rankings and increase visibility online. Digital agencies in Singapore employ SEO strategies to optimise website content, conduct keyword research, and implement technical enhancements that improve search engine rankings.
Pay-Per-Click Advertising (PPC): Digital agencies in Singapore help businesses generate targeted website traffic through PPC advertising campaigns. They specialise in creating compelling ad copies, selecting relevant keywords, and managing campaigns across platforms such as Google Ads and social media advertising.
Social Media Management: With Singaporeans being highly active on social media platforms, digital agencies assist businesses in crafting engaging social media strategies. They manage social media accounts, create content calendars, curate captivating posts, and leverage analytics to drive brand awareness and engagement.
Content Marketing: Digital agencies in Singapore understand the importance of high-quality content in attracting and retaining customers. They develop content marketing strategies, create engaging blog posts, videos, infographics, and other content formats to drive brand authority, generate leads, and foster customer loyalty.
Digital Analytics and Reporting: Digital agencies provide businesses with insights into the performance of their digital campaigns through analytics and reporting. They track key performance indicators (KPIs), measure campaign success, and provide actionable recommendations for continuous improvement.
There are different kinds of benefits that one can experience if you partner with a digital agency in Singapore. You are sure to get good expertise and industry insights. Digital agencies in Singapore possess a deep understanding of the local market and consumer behaviour. They stay updated with the latest digital trends, technologies, and best practices, enabling businesses to leverage their expertise and gain a competitive edge.
It is highly cost-efficient and time efficient for your business when you partner with an agency in Singapore. The partnering with good digital agencies here eliminates the need to hire and train an in-house digital marketing team. Businesses can access a wide range of specialised services within a single agency, saving time and costs associated with recruitment, training, and managing multiple vendors.
Due to the efficient working of the agency, the founder or business owner will be free to go ahead with the everyday business and not worry about the outcome as he can be sure of positive results. So, by outsourcing digital marketing efforts to an experienced agency, businesses in Singapore can focus on their core competencies and strategic initiatives. This leads to improved operational efficiency and better utilisation of resources.
Digital agencies in Singapore have very good scalability and flexibility to adapt to changing business needs. Whether it's scaling up digital campaigns during peak periods or adjusting strategies based on market trends, they can respond quickly to deliver optimal results.
As the results are always optimal and live up to our expectations, they are also measurable and so is the ROI. The digital agencies here employ data-driven strategies and analytics tools to measure the success of digital campaigns. They provide businesses with transparent reporting, allowing them to track the return on investment (ROI) and make informed decisions for future marketing efforts.
In the digital landscape of Singapore, partnering with a digital agency has become essential for businesses striving to thrive and succeed. From web design and development to SEO, PPC advertising, social media management, and content marketing, digital agencies bring expertise, industry insights, and a comprehensive suite of services to help businesses achieve their digital goals. Embracing the expertise of a digital agency empowers businesses in Singapore to harness the full potential of the digital realm and pave the way for sustainable growth in today's competitive market.
Ad spending in the Digital Advertising market is projected to reach US$1,570.00m in 2023. The largest market is Search Advertising with a market volume of US$603.10m in 2023. (Source: https://www.statista.com/outlook/dmo/digital-advertising/singapore).
According to Promethean Research, a consultancy firm that helps digital agencies grow and based in the US, the number of digital agencies are always on the rise. As of now, there are over 45, 000 digital agencies in the US and Canada. Companies in the 1-10 employee range make up 64% of the digital agencies here and those in the 11-50 employee range make up 27%.
Source: Prometheanresearch