March 18, 2023
Top 10 Digital Brands of Singapore in 2023
A latest research by DBS on digital transformation found widespread enthusiasm among companies to digitalise customer experience and engagement but they faced significant challenges in achieving success. The research found that Singapore companies are leading in digitalising customer experience and engagement.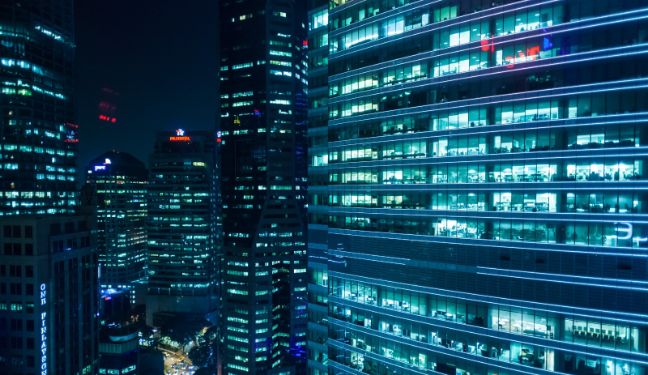 The findings were based on a global survey of 1,225 executives from commercial and finance/treasury teams across 22 markets in APAC, Europe and the United States, representing one of the firsts of its kind to balance the perspectives of these two groups.
Singapore companies (70%) led their global peers in taking a strategic, consistent or radical approach to digitalising customer experience and engagement. Their key priorities for digital transformation were increasing efficiency (47%) and improving collaboration across functions and teams (37%). Shared adoption of a strategic vision was most important (41%) from a corporate culture perspective to support successful digital transformation. Unclear organisational strategy (45%) and gaps in talent (40%) were the top barriers preventing organisations from achieving faster progress in transforming digitally.
Source:dbs.com
What are Digital Brands?
Digital brands are brands that exist and operate primarily online or in digital spaces, as opposed to physical brick-and-mortar stores or traditional marketing channels. Digital brands often leverage digital platforms and technologies, such as social media, email marketing, search engines, e-commerce platforms, and mobile apps, to connect with their target audience and build a loyal following. Examples of digital brands include e-commerce stores like Amazon, fashion brands like Zara, entertainment platforms like Netflix, and social media platforms like Instagram. These brands often prioritize a seamless digital user experience, personalized interactions with their customers, and data-driven marketing strategies to grow their brand and drive sales.
Singapore as a Hub for Digital Innovation
Singapore has established itself as a hub for digital innovation, with the city-state boasting some of the world's most cutting-edge digital brands. Singapore is known for its fast-growing economy and innovative businesses. The digital industry in Singapore is no exception. With the rise of technology and e-commerce, the digital landscape in Singapore has been rapidly evolving, creating a competitive market for businesses.
Top 10 Digital Brands in Singapore
1. Shopee- Shopee is an e-commerce platform that has rapidly gained popularity in Singapore due to its competitive prices and wide range of products. The platform has become a household name in the city-state.
2. Lazada- Lazada is another popular e-commerce platform that has gained a large following in Singapore. With its extensive range of products and attractive deals, Lazada has established itself as a digital brand to reckon with.
3. Carousell- Carousell is a peer-to-peer marketplace that allows individuals to buy and sell second-hand goods. The platform has gained a large following in Singapore and has expanded to other Southeast Asian countries.
4. Razer- Razer is a gaming lifestyle brand that produces high-performance gaming hardware and software. The company's innovative approach has made it a leader in the gaming industry.
5. Singtel- Singtel is Singapore's leading telecommunications provider, offering a range of services including mobile, broadband, and TV. The company's digital transformation has made it a digital brand to watch in Singapore. With its extensive network coverage and reliable services, Singtel is a trusted brand in Singapore.
6. DBS Bank- DBS Bank is Singapore's largest bank and has been at the forefront of digital banking innovation. The bank's commitment to providing customers with an excellent digital banking experience has made it a digital brand to reckon with.
7. OCBC Bank- OCBC Bank is another major player in Singapore's banking industry that has embraced digital transformation. The bank's innovative approach to banking has made it a digital brand to watch in Singapore.
8. Tokopedia- Tokopedia is an Indonesian e-commerce platform that has gained a significant following in Singapore. The platform offers a wide range of products at competitive prices and has established itself as a digital brand to watch.
9. Zalora - Zalora is an e-commerce platform that specializes in fashion and beauty products. The platform has gained a large following in Singapore due to its extensive range of products and attractive deals.
10. Foodpanda- Foodpanda is a food delivery platform that has gained popularity in Singapore due to its wide range of restaurant options and quick delivery times. The platform has established itself as a digital brand to watch in the food delivery industry.
Importance of Singapore as a Digital Brand Destination
Singapore is a highly attractive destination for digital brands due to several key factors that contribute to its strong digital infrastructure and ecosystem.
Firstly, Singapore has a high level of internet penetration, with more than 84% of its population being active internet users. This provides a sizable and engaged audience for digital brands to tap into.
Secondly, Singapore has a well-developed digital infrastructure, including high-speed internet connectivity, advanced mobile networks, and a supportive regulatory environment for technology and innovation. This makes it easier for digital brands to operate and scale their businesses in Singapore.
Thirdly, Singapore is a hub for innovation and entrepreneurship, with a thriving start up ecosystem that attracts top talent and investment from around the world. This provides opportunities for digital brands to collaborate and network with other innovative businesses and individuals.
Fourthly, Singapore has a highly educated and multicultural population, which makes it an ideal testing ground for digital brands looking to expand their reach and target different markets.
Lastly, Singapore has a strong government support for the growth of the digital economy, with initiatives such as the Smart Nation vision, which aims to leverage technology to improve the lives of its citizens and drive economic growth.
Singapore's attractive digital ecosystem and infrastructure make it an ideal destination for digital brands looking to establish a strong presence in the Southeast Asian region and beyond.
How can Businesses Leverage Digital Brands in Singapore?
Establish a strong digital presence: Businesses should establish a strong digital presence in Singapore by creating a website, social media accounts, and other digital channels that are popular in the country, such as mobile messaging apps like WhatsApp and WeChat. This will help them to reach a wider audience and engage with their customers online.
Use data-driven marketing strategies: Digital brands in Singapore should leverage data analytics to gain insights into consumer behaviour and preferences, and use this information to create targeted marketing campaigns that resonate with their audience.
Collaborate with other digital brands: Digital brands can collaborate with other digital brands in Singapore to increase their visibility and reach. This could involve co-creating content or launching joint marketing campaigns to reach new audiences.
Leverage social media influencers: Social media influencers have a large following on social media platforms in Singapore and can help to promote digital brands to their followers. Brands should identify and collaborate with influencers whose audience aligns with their target audience.
Optimize for mobile: With high mobile penetration in Singapore, it is essential for digital brands to optimize their websites and other digital assets for mobile devices. This will ensure that their customers can access their content and services on-the-go.
Provide a seamless user experience: Digital brands should focus on providing a seamless user experience for their customers, which includes fast load times, easy navigation, and a user-friendly interface. This will help to improve customer satisfaction and loyalty.
Overall, leveraging digital brands in Singapore requires businesses to be strategic and data-driven, while also focusing on providing a high-quality user experience to their customers.