Digital Marketing
Agency
Singapore
Transform & Accelerate Your Business with our 360 o Digital & Marketing Solutions
Grow your business with us. We offer an impactful customer experience with our all-in-one service.
Watch
video intro
Close
video intro
Development
Studio
Strategy
Branding
Agency
Marketing
Design
Creative
Analytics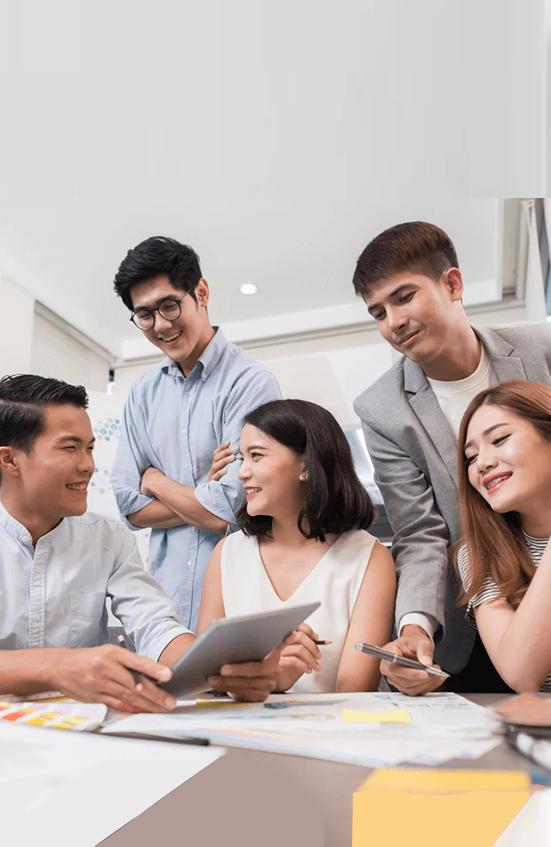 Who We Are
TOTAL DESIGN FREEDOM FOR EVERYONE.
<
Cedilla is a full-service digital solutions agency that is helping brands remain consistently competitive in the digital space. Through custom marketing strategies and creative ideas stemming from powerful data-based insights, we deliver customer-centered experiences that help brands continuously find and target the right audience and achieve absolute returns on their investments.
We are known for the impactful organic results we create. We ideate, conceptualize, design, and convert campaigns to achieve highly trackable results for your brand. We stay focussed on the basics and derive analytics-based solutions which are essential for your brand's growth.
why
choose us
Marketing - Keyword, Strategy, Survey, & Analytics
Data analysis plays a major role in keyword strategy. Our keyword strategy is derived according to how you want to use the keywords in the near future by integrating it with your goals and KPIs. User-oriented words, and competitor ranking are some of the important parameters that are considered while chalking out a successful strategy.
TECHNOLOGY
We are 'automation at supersonic speeds'. We help brands achieve a sustainable and ubiquitous digital presence and absolute value by applying path-breaking technologies, top-notch tools and, both tailor-made and turn key solutions.
STRATEGY
We employ rigorous tools and techniques for a competitive digital presence for the brand through innovative strategies, monitoring customer journey maps, and customer-focused sales funnels giving your brand better reach within your budget.
DESIGN
Relevant and impactful are the two areas of our designs. We bring you reliable and breathtaking brand experiences through website, apps, branding designs, and marketing materials powered by our experience and knowledge.
Services
Solution We Provide
Client says
Comment- My group, Global Estate Capital, recently engaged Manoharan at Cedilla Interactive to help us build brand awareness and penetrate new investor markets.
Cedilla Interactive spent the time to listen to our needs and formulated then executed upon a results driven digital campaign. The results came rapidly and my team has been actively dealing with highly quality leads in a diverse range of markets.
A sharp and dynamic team that is up to speed on all the new age tech. We have been highly impressed and will continue to work with this group in the future.
Jonathan Nichols
Property Developer/ Fund Manager ( Global estate Capital )
TESTIMONIALS
See What Our Clients Have Been Saying